Deeksha Center for Learning, Members of Deeksha Network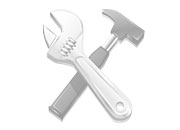 Data of ad
Published
25 of November

/ 10:07hs
Advertiser:
Arun, Shankar
Details of ads
http://www.deekshanetwork.org/deeksha-centre-for-learning/
Tollfree Number: 1800-419-4109
Established in 2004, the campus has a rich and consistent history of producing academic achievers. It provides an opportunity for the students to be in the company of like-minded, high performing students.DCFL faithfully follows the teaching methodology guidelines set by Deeksha Network which ensures maximum learning with minimum stress. The entire workforce imbibes the 'We Care' attitude which helps promote the vision of the college. Continued focus on the achievement, hand holding wherever necessary, extended sessions for doubt clarification, and study hours for group discussions has helped students achieve their dreamsDCFL conducts extra-curricular activities such as I-Cube, excursion, cultural activities, sports, to help reduce the stress. PTM are conducted to understand the student behaviour and periodic counselling is provided whenever required.