India Property : Luxury Apartments in Bangalore, Gopalan Urban Woods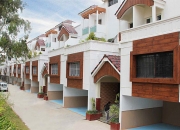 Data of ad
Published
27 of November

/ 15:23hs
Details of ads
Imagine a Lifestyle, Live it Here...

One of the premier ready to occupy residential projects in Bangalore, Gopalan Urban Woods offers exquisite 4 and 5 BHK terrace houses. The unique architectural facets and features of Urban Woods give residents the best urban lifestyle. Swimming pool, garden area, clubhouse, etc. are some of the amenities of Urban Woods. This Bangalore property is perfect for those looking for solitude and luxury.

For more info, visit http://www.gopalanenterprises.com/residential-ongoing-gopalan-urban-woods/ or contact +91 9632738437, +91 8197211113, +91 8197411113, +91 8197811113, +91 8197511113, +91 8951778609, +91 9590594389, +91 9632772596

Disclaimer -

1. Gopalan Enterprises reserves the right to change the price without any notification.