India Property : Eco-Friendly Luxury Apartments in Bangalore, Gopalan Olympia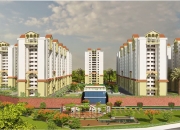 Data of ad
Published
16 of February

/ 08:22hs
Details of ads
Are you looking for eco-friendly Luxury Apartments in Bangalore ?

Now discover your lost life with many more joyous moments. One of the most prestigious green residential projects in Bangalore, Gopalan Olympia welcomes you to the world of unlimited happiness. A mini forest, rainwater harvesting, sewage treatment plant and solar lighting system are some of the features which would make living at Olympia a Healthy and Pleasant Affair. This exclusive Bangalore property gives you the best living environment you can ask for.

For more info visit http://www.gopalanenterprises.com/residential-ongoing-gopalan-olympia/ or contact +91 8197211113,+91 8197411113,+91 8197811113,+91 8197511113,+91 8951778609, +91 9590594389, +91 9632772596, +91 9632738437

Disclaimer -

1. Gopalan Enterprises reserves the right to change the price without any notification.