24hrs Water, gated community site for sale behind Shoba city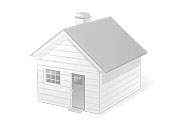 Data of ad
Published
04 of December

/ 18:55hs
Details of ads
24hrs Water, gated community site for sale behind Shoba city

Rs. 3300/ sq.ft, Developing area.
Lake view property.
Gated Community. BBMP A katha DC Converted Property. Loan Available
Beautiful locations

Smart India Estates - Bangalore
We are association of Professionals including experienced Lawyers, Engineers, Architects, Designers, Qualified Builders and Experienced Graduates catering to the high end Residential and Commercial properties specifically targeted to individual, business and corporate clients. We believe in a highly personal approach based largely on word of mouth directly.
Whether you are buying, renting or selling, "Our Mission" is to provide you with exceptional Property Consulting & Related Services and Documentation. We are committed in helping you find the right property. We are also committed in providing the process of buying, selling, & renting property in a unique, enjoyable and hassle free experience for you and your investment.
We are not only into Professional Property Consultants but also into Panel of legal Experts with over 20 years of experienced advocates working into Legal Opinion and Title Searches, Property Disputes and Settlements, Documentation and Registrations, etc.
Coming to our database we have more than 1000s of commercial, Residential, Joint Ventures property located in prime locations in and around Bangalore, ready to be taken over with clear title and documentation.