Syska Led Distributer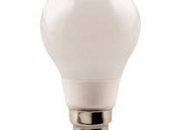 Data of ad
Published
11 of February

/ 09:27hs
Details of ads
SYSKA LED

GLASS BULB 3W 195/-

GLASS BULB 5W 275/-

Light Quality

Eco-friendly bulbs are known to give harsh and unflattering light. SYSKA is here to change that. Now, have the best of both worlds with our new-generation LED lights. SYSKA lamps give soft and warm light, illuminating your space with style.

LED Lights for Smart Living

SYSKA Lamps are made for the modern home. It fits into all your existing sockets and can be used most anywhere you would use a standard incandescent.