Urgent RequiredSales and Marketing Candidate in FMCG Company.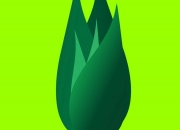 Data of ad
Published
13 of April

/ 13:04hs
Details of ads
Fresher and Expert Candidate can applied for the job.
Job Location: Kolkata, Purulia / Asansol / Durgapur /Malda /Baharampur /Kharagpur /Raiganj /Krishnanagar / Medinipur /Bankura.
Candidate Required: Graduate Expert, MBA- Fresher and Expert, Male and Female.
Position: Marketing Executive, Marketing Officer.Age: 20 – 45 years.
Experience: Fresher and Expert0 – 5 years.Salary: 9k, 15k, 18k, 21k, 35k.
For Company Details Visit FB: http//www justevergreencom, Gmail: evergreen.datainfogmail com
Contact No KingshukMajumder 7278_229_937 forInterviewin EVERGREEN, Kolkata, Baguiati.