•Humancapital are looking for Training co-ordinators /Managers/BDEs/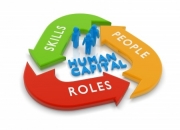 Data of ad
Published
24 of April

/ 09:58hs
Details of ads
• We [http://www.humancapital.in/] are looking for Training co-ordinators/BDEs/Training managers for the following specialization.
• This going to be in our corporate office. They need to join in 3-4 days time.
• The salary will be competent from their current package.
• They are responsible to configure the courses/batches periodically.
• They need to be connected with the trainers also apart from the Participants.
• They will be given the revenue targets to meet periodically.
• They should have handled the following topics:


Subject area: Sub topics:
Cloud Cloud Computing
Certification Courses DOEACC 'A' Level
Programming Languages Java Beans
Programming Languages JBOSS
Programming Languages JMS
Programming Languages Socket Programming
Programming Languages WAP
Cloud Cloud Security
Cloud Cloud Storage
Cloud Cloud Testing
Cloud Cloud Virtualization
cloud Rackspace Cloud
content Management Content Writing
content management Course Content Devel
Content Management Software Drupal CMS
Content Management Software Java Documentum
Content Management Software Joomla
Content Management Software liferay
Content Management Software WordPress
Database Data Modeling
Database Data Visualization
Database Data Warehousing
Database Database Management
Database Database Testing
Database DB2
Database DBA Mainframe
Database HADOOP
Database Hibernate
Database JDBC
Database MS Access
Database MySQL Certification
Database MySQL Cluster
Database MySQL Consultant
Database MySQL DBA
Database MySQL Development
Database PL/1
Database PL/SQL
Database RDBMS
Database SQL Programming
Database SQL Server
Database Teradata
ecommerce Magento eCommerce
ecommerce OsCommerce
elearning Moodle




All the above course training will be provided
Please send your latest profile to the given mail id : hcmkevin9@gmail.com
If you have any questions please contact Kevin [080-45300848].