BGS School of Architecture and Planning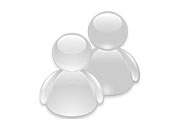 Data of ad
Published
10 of June

/ 21:52hs
Details of ads
BGS SAP is the destination for someone who wants to pursue, sharpen and develop your skills in sustainable design, or someone who would like to contribute to the creation of a sustainable built environment as a responsible and sensitive Global Citizen, the team at BGS SAP is dedicated to reach such goals.

The institutional focus on Sustainable Architecture is dedicated to the creation and maintenance of sustainable buildings and communities based on a GO GREEN concept. Truly Sustainable Architecture could be defined as the creation of habitat for which only renewable resources are consumed throughout the process of design, construction and operation. In order to achieve this, the prescribed subjects for the B.Arch Degree (Intake of 80 from Aug 2015) is taught with an emphasis on traditional planning and design heritages from across India as well as current trends in sustainability and future practices, processes and materials, which give future architects and planners valuable skills to create a truly sustainable built environment. The subjects range from pre-design stages to designing, construction, post-construction, and maintenance, operation and evaluation of buildings. We intend to provide hands-on experience through workshops, seminars, site-visits, faculty-led architectural study tours to destinations within India and abroad to provide a total educational perspective.

BGS SAP with its dedicated faculty and noble management is destined to provide its students with an education that combines rigorous academic programs and the excitement of innovation with the support and intellectual inspiration of a diverse campus community. We seek to cultivate in each student member of the BGS SAP community the skill and passion to work sensibly, creatively, and commendably for the betterment of humankind.