Join The Best ITI Center In Delhi For Vocational Training To Broaden Your Skills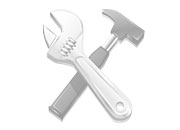 Data of ad
Published
14 of July

/ 11:56hs
Details of ads
Are you looking for an institute in Delhi that offers the best choice of courses for you? If so, then what are you waiting for? Choose Delhi Institute of Vocational Training Center in Delhi. It is one of the best ITI center in Delhi that offers various vocational courses for both students and working professionals. Some of the exciting courses available in this center are – diploma in engineer, management, journalism and other short term certificate courses.

Recognized for its reputation of having excellent teaching methodologies and facilities, today this institution has spread its learning centers in many parts of the country such as Mumbai, Noida, Allahabad, Agra, Banaras, Haridwar and much more. Also, the best part is that students can avail and complete the course at a reasonable price as compared to other learning centers. Moreover, this ITI institute in Delhi is located at prime location that makes it favorable choice for most candidates.

So go ahead and enroll for your favorite course today.