Wanted Sales Executive's Urgently.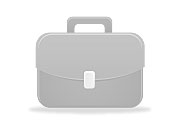 Data of ad
Published
05 of October

/ 08:23hs
Details of ads
Incumbent will be responsible to perform Sales & Marketing functions effectively and efficiently at his respective area.He will be responsible to generate maximum sale and new prospective at his area.Managing key customer relationships and ensuring customer retention.

Salary: INR Best in the Industry
Industry: Banking / Financial / Investment
Functional Area: Sales , Retail , Business Development
Role: Sales Executive/Officer

Company Profile:

EMRO PVT LTD
" EMRO PVT LTD " is an Incorporated company, leading investment and financial expert in various kinds of financial investment and portfolio management services, company is expanding its Sales & Marketing network in the entire Karnataka, wish to appoint Executive/Officer (Sales & Marketing).