Get best MCX tips at 24cfin with high accuracy.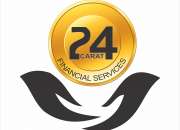 Data of ad
Published
27 of September

/ 07:28hs
Details of ads
24Carat Financial Services is prominent and best at Research on Equity and Commodity Market. It is dedicated to adding value to Client's portfolio. It consists of team of dedicated workforce engaged for almost twelve hours per day individually. This dedication and motive to serve clients and prospective clients and create value helps 24Carat Financial Services to fetch best of results and performance comparatively. 24Carat Financial Services is built on foundation of trust, transparency, faith, commitment and dedicated hard work.

Our selected team members have an experience of over fourteen years in Capital and Commodity Market. Experience of such members helps rest of the members too to take benefit of their experience and stand out in the crowd.