!!!Hiring!!!Fresher VLSI Engineer for Ahmedabad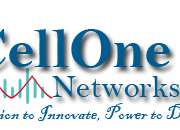 Data of ad
Published
28 of September

/ 14:35hs
Details of ads
As VLSI Engineer, your role will be to work on live projects under the guidance of our technical experts so that you could be industry ready.Knowledge of component selection,board design basic concepts, basic timing analysis, basics of SI, thermal and power analysis, design of clock, reset and power, and handling oscilloscopes and LA.Advanced board design concepts related to Transmission Lines,,PCB Stack-up, Signal Return Path, Termination Strategies, Routing Topologies, Differential Signaling, Crosstalk, Vias,etc.
Formal Education & Certification
The Network Engineer will have a bachelor's degree / Diploma (EC, EE, EEE)
Salary: 1,80,000 / P.A. to 2,40,000 / P.A.
Mail Id: sevenseducation@gmail.com
MOB NO:9375001003