Animation Maker|Animated Video Production|Animated Videos For Business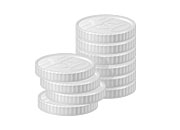 Data of ad
Published
09 of October

/ 09:37hs
Details of ads
We have the expertise to produce 2D and 3D videos that are creative, well-conceived and inspiring with customized artwork that will engage your audience.
We provide a process that is transparent together with fixed pricing and unlimited revisions until you're satisfied.
We understand that you need to stand out from the fierce competition caused by the hundreds of hours that are uploaded every day. As a result, we will introduce 3D assets to your story when appropriate.
Our experience across a broad range of sectors and industries will be used to provide the vital added impact in your video.
We guarantee you a high-quality video and an incredible level of service that will exceed your expectation.