Ebikes starting at Rs.10,000 upwards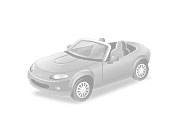 Data of ad
Published
03 of July

/ 05:33hs
Details of ads
Ebikes starting at Rs.10,000 upwards, Can run 25km,45km and 90km per charge of battery, No oil, No pollution, No noise, No license, Cost only 7 paisa per km. Very easy for ladies, Cheaper than Bus or Rickshaw,

*Speed at 25 km. per hour can be faster than bus which can achieve only 15 km per hour in city traffic.

*The motor will last a long time with little care and no maintenance cost except what a cycle needs.