Golden Triangle Tours india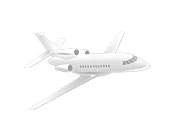 Data of ad
Published
31 of July

/ 06:53hs
Details of ads
India is a most beautiful Country in South Asia. It is the seventh largest country by geographical area. North India is the birthplace of all major Indian religions and culture in india
The Indian culture has been shaped by the long history of India, its unique traditions, geography and the absorption of customs,culture and ideas from some of its neighbors as well as by preserving its heritages.The history of India begins with the Indus Valley Civilization, which north-western part of the India.if you are realy Explore the india and indian culture so toursnorthindia offer the trip of northindia.And mostly the North indian Golden Trianle tours.which the Covering Delhi, Agra and Jaipur.The Golden triangle Delhi, Jaipur and Agra are the three corners of this fascinating triangle.
Agra- medieval city Agra is situated on the banks of the river Yamuna,in india most notably the Taj Mahal, Agra Fort and Fatehpur Sikri, all three of which are UNESCO World Heritage Sites. It is one of the New 7 Wonders of the world.tajmahal is an unique monmument of Love.
Rajasthan-Rajasthan is known for its traditional, colorful art.Rajasthan is culturally rich and has artistic and cultural traditions which reflect the ancient Indian way of life.Rajasthan is rich and varied folk culture from villages which is often depicted symbolic of the state.Rajasthan is often called a shopper's paradise. Rajasthan is famous for majestic forts, City Palaces, Jaisalmer Havelis are part of the true architectural heritage of India. Jaipur, the Pink City,Jaisalmer and Kumbhalgar,pusker mela and ajmer. Bhandasar Temple of Bikaner,Dilwara Temples, Chittorgarh
Delhi-is the capital of india and Delhi's culture has been influenced by its lengthy history and historic association.in delhi city most populer place are Qutab Minar and Humayun's Tomb, Red Fort, Jantar Mantar, Purana Qila,in new delhi the Akshardham, Bahá'í Lotus Temple, Raj Ghat, Rashtrapati Bhavan and india gate are examples of modern architecture.