A Brand New Sony Playstation 3 60GB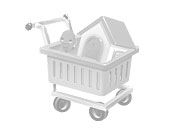 Data of ad
Published
13 of September

/ 04:55hs
Details of ads
A Sony PS3 60GB which is brand new with all the features and PS1 and PS2 backwards compatibility.Please help me and sell me the required commodity.
It should be Piano black in color and should have a controller (Six axis or Dual shock 3) and a standard AV cable.
A game with it is optional.
Please let me know about its cost in Indian Rupees.