Ventom Brings aghaaz(The Ranked 1 Band By Times) On Four City Tour This March 2011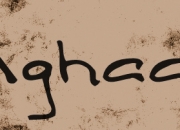 Data of ad
Published
23 of April

/ 04:10hs
Details of ads
Ventom Network Presents Aghaaz (The Sufi Rock Sensation) Four(4) City Tour In March 2011.

Shows Lined Up For:-

01/03/2011 @ Bharti College,Janakpuri-Delhi-110058.

06/03/2011 @ I.I.T, Roorkee, Uttarakhand.

15/03/2011 @ Chandigarh, Punjab

30/03/2011 @ Quantum, Noida, UP

Aghaaz Live In Concert 2011 @ JNU Ground On 24th,April,2011.

For More Information: Sms VentomAghaaz To 56767167.

For Booking & Passes: +91-11-646-77-646 Or Email Us On "sgshoshw17@gmail.com"

Http://Www.Fashionwithdates.Com

Http://Www.Youtube.Com/Theventom

Thank You!

Regards

Ventom Group Of Events & Entertainment-A Governing Body Of:-

Ventom Network (India).