Distance MBA From ICFAI-Delhi-MBA Distance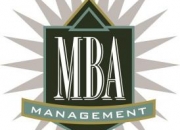 Data of ad
Published
06 of November

/ 23:11hs
Details of ads
ICFAI UNIVERSITY DISTANCE LEARNING PROGRAMS,HYDERABAD.LAST DATE 30th JUNEr
r
Dear all,r
ICFAI Greetings.r
r
r
I'm glad to inform you that the admission for the DISTANCE learning programs from ICFAI UNIVERSITY are in the process and the last date to register is 30th June'08.r
r
So Hurry up.... If you are intrested in any of the programs below please contact me on 09989177198(Praveen)r
r
r
Professional Programs:r
r
1.MBAr
2.MCAr
3.CFAr
4.CBMr
5.CRIMr
6.CPAr
7. E-MBAr
8. MBA & CFA (Dual Degree program)r
r
2 years Master Degree Sectoral Programs:r
r
1. Master of Aviation managementr
2. Master of Telecom Managementr
3. Master of Agri_business managementr
4. Master of Infrastructure Managementr
5. Master of Hospital Managementr
6. Master of Hotel Managementr
7. Master of Financial Servicesr
8. Master of Pharma Business Managementr
9. Master of Retail Managementr
10. Master of Logistics Managementr
11. Master of Automotive Business Managementr
r
Other Master degree programs arer
r
1.Master of Artsr
2. Master of Lawr
3. Master of Sciencer
4. Master of journalismr
5. Master of Library Sciencer
6. Master of Commercer
r
and also one year PG Diploma programs in Marketing, Insurance,Banking,Finance,Law,Accounting,General Management,Operations etc............