Full time/Part time jobs for students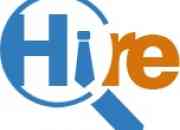 Data of ad
Published
04 of January

/ 06:48hs
Details of ads
Looking for an ideal job, then you must consider eCampusHire. It is a unique portal that facilitates an integrated platform for companies, colleges and students. All you have to do is to register yourself and you will start getting the notifications regarding the vacancies in the registered company. We offer:
- Jobs for Freshers in varied fields
- Campus placements for the registered colleges
- Jobs that suit your skills
- Onetime enrollment with multiple benefits
- Great job opportunities
We offer support to the colleges and companies to conduct campus recruitments effectually. We select the students as per their skills and qualification to suit the company?s requirements. eCampusHire believe in helping every student get their dream job.